Detroit Pistons is a professional basketball team formed during the 1940s in Fort Wayne , Indiana and was named for the Zollner Machine Company. It is among the eight teams in the Central Division of the Eastern Conference of the National Basketball Association (NBA). The Detroit Pistons were formerly known as Fort Wayne Zollner Pistons during 1941-48 and Fort Wayne Pistons from 1948-57.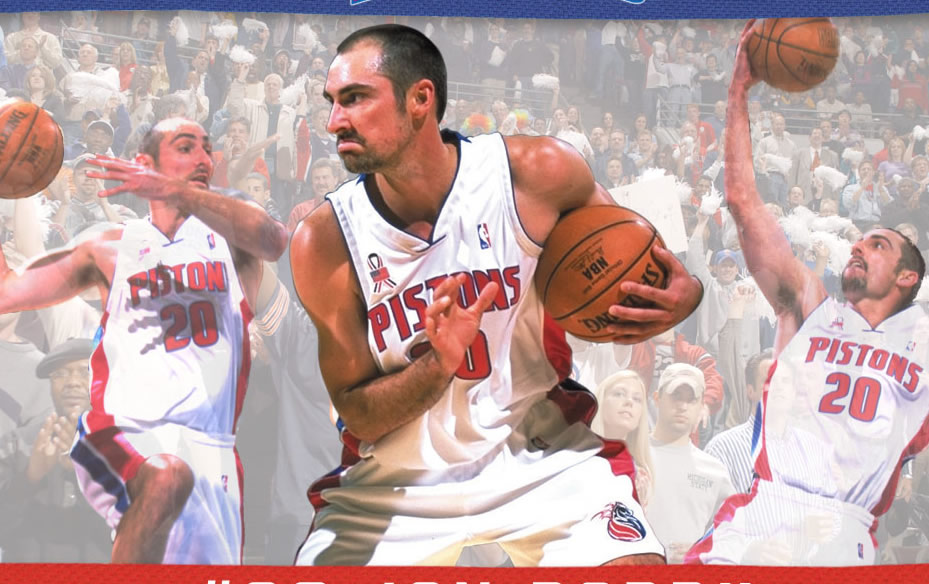 In 1974, Zollner sold the team to Bill Davidson, and he remains the present owner of the team. The Pistons have a rich history when they scored a position in the Finals in 1955 and 1956, though they could not win the Championship. During the 1980s and early 1990s the Pistons were looked upon as one of the top teams in the league, reaching the NBA Finals from 1988 to 1990. They further won the championship titles in 1989 and 1990.

In the early 1980s trade, the Detroit Pistons brought in guards Isiah Thomas, Kelly Tripucka, and Vinnie Johnson and center Bill Laimbeer. Chuck Daly was signed as the head coach in 1983 and under his guidance the team led to the playoffs in 1984.
During 1988 and 1989 season the Pistons moved to The Palace of Auburn Hills and strengthened their team by including forward Mark Aguirre. Detroit had a streak defense and spiky shooting which helped them post 63 regular-season victories and advance to the 1989 NBA Finals, where they defeated the Lakers. The Pistons were again the champions in 1990 when they won over the Portland Trail Blazers in the NBA Finals. During the 1990s the Pistons weakened as Detroit 's star roster began to stagger. In 1994, forward Grant Hill was included in the team and the team's performance started improving.